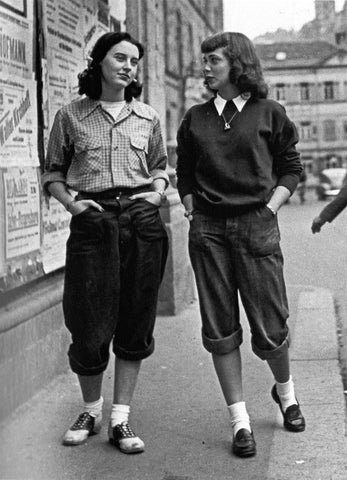 This week's outfit of the week steps away from our usual dress obsession and is inspired by the 1950s Teddy Girls.
This tomboy look grew from a rebellion against post war austerity and was influenced by Edwardian fashion.  The girls who dressed this way looked quite shocking stood next to the feminine silhouette that was in fashion at the time.  We just think they looked damn cool.
You know what makes a vintage inspired look really work?  It's that mix and match of old and new.  Hit the op-shops to find that perfect vintage blazer and your look is complete.
Head over to Miss Victory Violet's blog for some hair inspiration to make sure you're dressed from head to toe.
First published March 2017