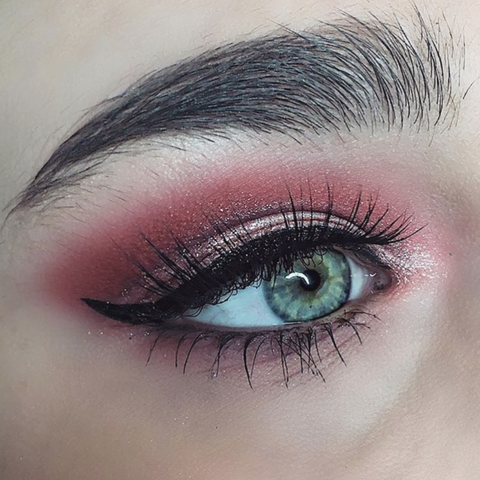 Do you have trouble perfecting your winged eyeliner?  Tired of your wings looking like sisters from another mister rather than twins?  Well stop what you are doing and look at our newest product!
The Quick Flick
The Quick Flick for perfect wings is a fabulous new product from Australia.  
"Say goodbye to wonky eyeliner and hello to perfect wings with The Quick Flick™, the revolutionary makeup tool that takes the stress (and time) out of the perfect winged eyeliner look! Unlike other brands, The Quick Flick™ features a pre-loaded Left and Right ink stamp for both eyes as well as a bonus felt tip eyeliner pen on both stamps! The Quick Flick™ creates a flawless flick that is beautiful and on point every time."
The Quick Flick comes in three sizes so you can go Petite, go Modest or knock 'em out with the Grand.  The Quick Flick now comes in three colourways!  Try intense black, try hot fudge or blue velvet.
Lippy Karla uses the Grand size and finds it great to use.  It is completely smudge proof too so great for long lasting wear. 
Application
When applying the Quick Flick you don't need to stretch your eye - simply stamp it on your relaxed lid, allow it to dry - then perfect it with the bonus eyeliner pen.
And the best news?  This product is 100% vegan and cruelty free!  Wings with a conscious.  So what are you waiting for?  Get shopping!